Where are you going?

Where have we Been?
MP&O® was founded by the leaders of Myanmar's best recruitment and corporate secretarial service firms to minimize legal exposure and maximize operational success for their existing clients, who consist of some of the most prominent local and multinational companies. With a combined in-market experience of more than a decade, we identified an opportunity to support local and international companies with outsourced payroll and PEO services, with ongoing value-added advisory services to build our clients confidence operating in Myanmar. When the Myanmar Government eased the restrictions of inbound foreign investment, more global players sighted Myanmar's growth and wanted to expand to Myanmar – and helping them navigate this critical decision is where we found our own success.
MP&O® provides high touch services that remove all administrative burdens, pain-points and onerous filings with employee payroll, headcount quotas and staffing budgets. We align strategy and business continuity across all internal and external stakeholders. We know the Myanmar legal and regulatory environment better than many law firms. It's our daily mission to continually address the changing needs of your employees and your business so you can get the most advantages from Myanmar's rapidly evolving policy and regulatory landscape and avoid pitfalls as you embark on doing business in Myanmar.
We believe that our speed "signing to go live" is better than any one in the market.
We offer a level of flexibility in accommodating our clients' requirements that the international suppliers cannot.
Our customer service outshines the others, usually giving 7 day a week services. The fact that so many large multinationals already trust us is testament to our capabilities and quality.
"Earn your success based on service to others, not at the expense of others."
Why Myanmar Payroll & Outsourcing?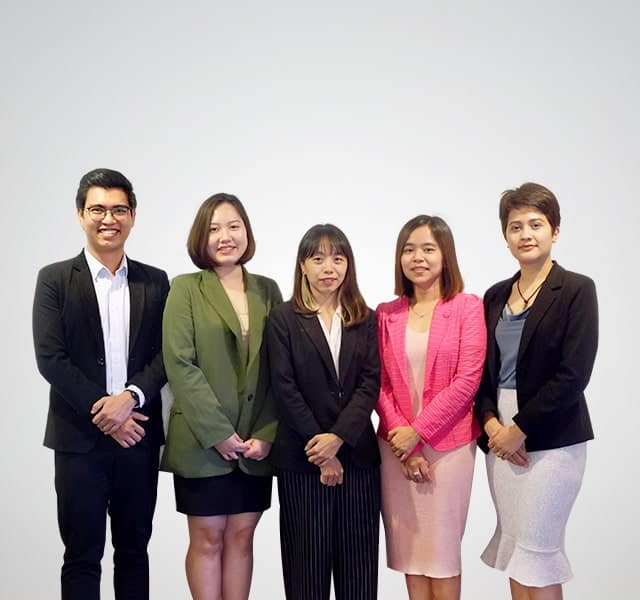 We offer Payroll Services, Outsourced Staffing Services and PEO Services to local and international companies. Our PEO services support SME'S and Corporates that do not have an entity in Myanmar. Under the MP&O co-employment model our clients' employees are registered with our licensed entity and have the flexibility to work on their projects as an extension of their company. Companies looking to have a presence in Myanmar can now outsource their employee management tasks, such as payroll and workers' compensation, risk and safety management, employee benefits, training and development. We hire their employees, becoming their employer of record for tax and insurance purposes.
We give you an option to outsource non-core functions to free up your management time as well as desk space.
Allowing you to hire staff on the ground without setting up an entity in Myanmar
Ability to hire short or long term contractors without the necessary HR-related costs
our team of experts are here for you
Our company has been using MP&O's outsourcing services since 2018 and our experience has been very good. The high level of service to our employees, quick turnaround to requests and effective & reliable support have made this a smooth experience for us!
We switched our staff outsourcing provider to MP&O in 2018 and have been very pleased with the service and quality. MP&O is handling a couple of hundred skilled labour for us who are based around the country which can create a lot of challenges given Myanmar's infrastructure. From the on-boarding to the day to day management of these workers, everything has gone extremely smoothly and we are very happy to have changed vendors to MP&O.
MP&O is since more than one year our main partner for recruitment consultancy and payroll solutions. MP&O and managers dedicate a big importance to their clients' satisfaction by providing strong expertise and experience, as much as highly trustable and pleasant work partnership. We highly appreciate their efficiency and pragmatism regarding local HR matters.
MP&O is very attentive to our request; they provide a prompt, fast, and professional response to our request, one of the best payroll agencies that I work with.
We have used Myanmar Payroll & Outsourcing in order to hire our first Myanmar employee more than a year ago. The team is really professional, reactive and they really helped us with the entire employee onboarding process in a market we had no previous experience from HR perspective.
We have been using MP&O for two years. Before using MP&O services, monthly employee income tax calculation and processing was a difficult and time-consuming task for us. Not only MP&O was providing calculating & tax filing for our employees on a monthly basis but also, they kept abreast with the ever-changing laws relating to local income tax in a timely manner. In my experience with MP&O, their teammates are thorough, process oriented, communicate well and are above all very professional in their delivery of tax filing service.
MP&O people are pleasant to work with. Having good experience and knowledge within the payroll service industry as well as responsive to all our inquiries. These kinds of support are essential so companies can focus more on the business side. It is a pleasure to do business with MP&O.
We switched our outsourcing payroll provider to MP&O in January 2020. The MP&O payroll team is very reliable when it comes to payroll calculations. The customer service and the speed of responses to the requests are impressive. There has been no delay in distributing salaries and it is always right on time on the payday. Overall experience with MP&O was satisfactory and we are pleased with the quality of service.